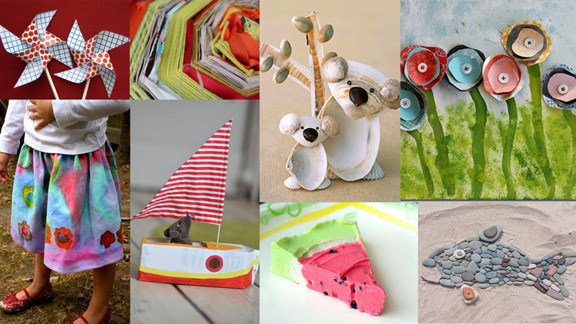 Ever put together a craft for your kids to do and they don't like it? I don't think you can go wrong with any of the the list from The Long Thread - there are
50 Fabulous Crafts to choose from!!
If you really want to get them busy - plan ahead for Christmas gifts - ornaments and more!
As long as it doesn't involved glitter- I'm game!